Epic Bangkok to Kuta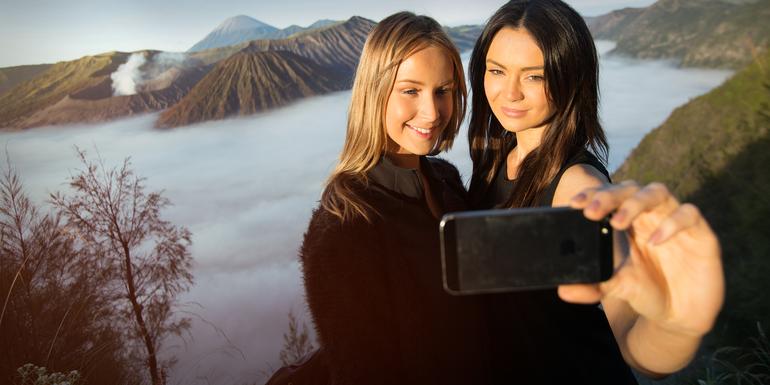 Booking Dates
10/22/2018 through 12/11/2019
Travel Dates
10/24/2018 through 12/14/2019
Epic Bangkok to Kuta
Get off the beaten path and head right into the wonders of Southeast Asia. On this best-of collection of Bangkok, Bali, Sumatra, and more, you'll see some of the most famous tourist areas as well as little-known marvels. With days spent on boat trips and sunny beaches, and evenings full of bonding with new friends as you enjoy the city nightlife, your schedule will be so full that the 40 days will fly by.

Highlights
Watch the sunrise over Mt Bromo, hike around a volcano crater, sample java from its namesake island, chill out on stunning beaches, hang ten with a surf lesson in Java, enjoy the nightlife of Koh Samui, spend a night in a traditional kampong, Eat your way through Bangkok on a street food crawl, Get free time to explore Thailand's capital
Accommodation
Simple hotels (twin-share) or hostels (multi-share) (32 nts), basic bungalows (2 nts), surf camp dorms (2 nts, multi-share), sleeper train (1 nt), homestay (2 nts, multi-share).
Group Leader
Chief Experience Officer (CEO) throughout.
Group Size Notes
Max 18, avg 10.
Meals Included
30 breakfasts, 2 lunches, 2 dinners
What's Included
G Adventures for Good: Ngadas Homestay, Desa Ngadas
G Adventures for Good: Village Walk, Desa Ngadas
G Adventures for Good: Ancestor Trail Trek, Desa Ngadas
Carte Blanche: Bangkok
Local Living: Chenderoh Lake Homestay, Chenderoh Lake
Hands-on: Surfing Lesson. Ang Thong Marine Park island hopping tour. City tour of Medan. Orientation of the Cameron Highlands. Orientation walks of Bandung, Berastagi, and Bukittinggi. Entrance to Bromo Tengger Semeru NP. Mt Bromo crater walk. Sunrise hike to Mt Bromo viewpoint. Street food crawls. Internal flights. All transport between destinations and to/from included activities.
Itinerary
Destination
Pricing
| Day | Description | View All |
| --- | --- | --- |
| Day 1 | Bangkok | Details |
| Day 2 | Bangkok/Surat Thani | Details |
| Day 3 | Surat Thani/Khao Sok | Details |
| Day 4 | Khao Sok/Koh Samui | Details |
| Day 5 | Koh Samui | Details |
| Day 6 | Koh Samui/George Town | Details |
| Day 7 | George Town | Details |
| Day 8 | George Town/Chenderoh Lake | Details |
| Day 9 | Chenderoh Lake/Cameron Highlands | Details |
| Day 10 | Cameron Highlands/Kuala Lumpur | Details |
| Day 11 | Kuala Lumpur | Details |
| Day 12 | Kuala Lumpur/Melaka | Details |
| Day 13 | Melaka/Singapore | Details |
| Day 14 | Singapore/Medan | Details |
| Day 15 | Medan/Tangkahan | Details |
| Day 16 | Tangkahan/Bukit Lawang | Details |
| Day 17 | Bukit Lawang | Details |
| Day 18 | Bukit Lawang/Berastagi | Details |
| Day 19 | Berastagi | Details |
| Day 20 | Berastagi/Samosir Island | Details |
| Day 21 | Samosir Island | Details |
| Day 22 | Samosir Island/Padangsidempuan | Details |
| Day 23 | Padangsidempuan/Bukittinggi | Details |
| Day 24 | Bukittinggi | Details |
| Day 25 | Bukittinggi/Padang | Details |
| Day 26 | Padang | Details |
| Day 27 | Padang/Jakarta | Details |
| Day 28 | Jakarta/Cianjur | Details |
| Day 29 | Cianjur/Bandung | Details |
| Day 30 | Bandung/Yogyakarta | Details |
| Day 31-32 | Yogyakarta | Details |
| Day 33 | Yogyakarta/Ngadas | Details |
| Day 34 | Desa Ngadas/Bromo | Details |
| Day 35 | Bromo/Red Island | Details |
| Day 36 | Red Island | Details |
| Day 37 | Red Island/Pemuteran | Details |
| Day 38 | Pemuteran | Details |
| Day 39 | Pemuteran/Kuta | Details |
| Day 40 | 0 Kuta | Details |